OraQuick Instructions
If this is your first time reading about or using the OraQuick At Home HIV Test, you will find that the kit is very easy to use and extremely accurate if the OraQuick Instructions provided by the company are followed correctly. However, there are a couple of very important things to remember when using the OraQuick test kit:
#1: Make sure you read the instructions very carefully before starting the test. The OraQuick HIV test kit is not cheap ($40+) so you do not want to make a mistake by not following the instructions as provided by the company.
#2: Remember that although the OraQuick test is extremely accurate (over 98% accurate per recent studies), there is always the possibility that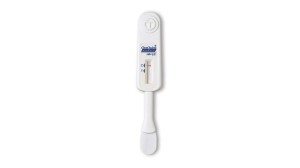 the test could provide inaccurate results. We highly recommend following the directions of waiting at least 3-months after you believe you possibly encountered a situation where you may have been exposed to HIV before taking this test to provide the most accurate results.
#3: Take the test more than once. If you were in contact with someone who was HIV positive and your test results came back NEGATIVE, make sure the results were correct by waiting for some time to past and retaking the test. This is even more true if you took the test and received a POSITIVE result as you definitely want to make sure to validate that the results you are receiving are true and accurate.
Below is an important video describing how to take the OraQuick HIV test.  This video is a good primer on what you should expect when self administering the test. Spend some time watching the video to make sure you understand how to follow the OraQuick instructions and then download the package insert (also below) to read more about how the test really works.
We're also providing a link below to download the OraQuick Instruction booklet that is found inside the package. This 12-page package insert that is provided with every OraQuick HIV Test is also very helpful and provides step-by-step instructions on how to perform the HIV test including pictures of the kit and diagrams showing sample test results.