Same Day HIV Testing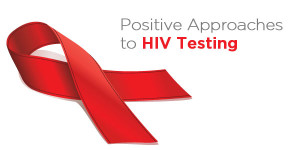 HIV is a virus that decreases the body's ability to fight germs and it attacks the immune system thereby weakening it and causing life-threatening infections. The key to fighting this deadly disease is not only educating the public on how to avoid it but quick accurate same day HIV testing that can save lives and speed up treatment time frames.
Importance of Same Day HIV Testing
Testing for HIV is important for your health, your life and your future. Early detection of the virus can help in obtaining better outcomes for victims to have long, regular lives. The proper way of ascertaining if you are HIV or not is to undergo an HIV test whether that be through your personal doctor or a local clinic. Thanks to modern advancements though, same day HIV testing is now widely available in all parts of the world.
Same day testing means you no longer have to wait in anxiety for your results for weeks. All you need is just 20 to 40 minutes of testing and waiting for your HIV results using the various rapid tests available, some over the counter and without prescription from a doctor. A number of rapid tests exist in the market that offer same day HIV testing from the privacy of your home and the most popular ones include the following:
Oraquick Rapid HIV Test
Oraquick Rapid HIV Test is the first in-home oral HIV test. It is approved by FDA as an oral swab test for HIV-1 and HIV-2. It is entirely private and does not require any blood for testing. It is similar to the same tests that doctors have used since 2004. With Oraquick, you can learn your HIV status from the comfort and security of your own home with confidentiality and in a matter of just 20 minutes.
The Oraquick test kit is one of the most popular and accurate same day HIV tests on the market and includes the following:
· Step-by step directions
· Information booklets on HIV information
· An oral swab stick and tube.
How does Oraquick Same Day HIV Testing work?
The Oraquick oral swab collects fluid from inside of your mouth and gums (such fluid is similar to that used in blood testing.) You gently swipe along your lower gums once and your upper gums once and then insert the test swab inside the provided test tube and wait for your results, which appear within 20 minutes.
The Oraquick test detects antibodies for HIV via the device which is inserted into the test tube. The collected oral fluid mixes with the liquid and travels up the test stick. If the indicated C- line darkens it confirms the test as working properly. If the C- line does not appear the test is not working. If only the C- line appears, then the test is negative. HIV antibodies on the T-line indicate a positive result. In all, Oraquick is a fantastic same day testing kit and comes highly recommended by medical institutions and doctors throughout the world.
Other Rapid Same Day HIV Testing Kits
These are the other popular HIV testing kits approved by the FDA:
· Flurognost HIV-1 IFA – The test is FDA approved since 1992 and it offers results within 90 minutes. The procedure uses blood, plasma and dried blood spot applications. It is convenient and offers 100% confirmatory results.
· INTI HIV-1 Antibody test – A single-use test in human blood, or plasma. The test is for use by trained personnel in health care facilities and laboratories. It is FDA approved since 2010 and results occur in as little as 60 seconds.
· Reveal- Rapid HIV-1 Antibody test – An FDA approved test since 2003, uses serum and plasma. The sale of the reveal test is restricted to clinical laboratories and for use only by trained agents. The test offers results within 30 minutes.
· Uni – gold Recombigen test – An FDA approved test since 2003, it uses serum and plasma and offers same day results.
· Multi- spot HIV-1 Test – The test is FDA approved for use on fresh and frozen plasma, whole blood and serum.
What are the advantages of same day testing?
Same day tests have distinct advantages over conventional testing including:
· They are less costly and pocket-friendly
· Quicker results help the patients to access medical help earlier.
· Learning about infections earlier helps in curbing more infections.
· The results are 99.9% accurate.
Rapid HIV tests, like the popular Oraquick, seem to be more reliable and convenient for home use without a trained agent as it only requires an oral swab inside the mouth. Same day HIV testing offers all people a chance to know their status easier and quicker in a confidential manner. Just remember that all rapid HIV tests that have turned positive require confirmatory testing.
Conclusion
Experts recommend that anyone at risk should undergo the test. To that end, persons seeking testing have a choice between rapid tests or conventional ones although more and more over the last year, most of the testing population prefer over the counter same day testing kits as sales have skyrocketed.
Currently, no cure exists for HIV, but advancement in medical treatment and healthy lifestyle changes can significantly improve the quality of life of an HIV-infected person. If you are at risk of contracting HIV, a same day HIV test is highly recommended as a first step that you should take now.